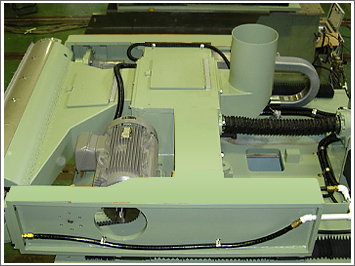 Mill Roll Polishing Equipment (Side View)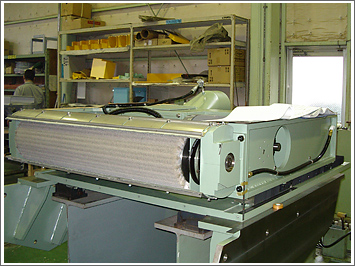 Mill Roll Polishing Equipment (Front View)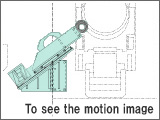 The equipment is used for the continuous polishing of iron fines or dirt from the back-up rolls or work rolls (Skinpass/Temper Mill) by brush roll.
Advantages
Iron fines or dirt on the roll surface can be removed evenly by brush roll with oscillation function.

---

Blowing air from inside the brush roll shaft can prevent from clogging and heating brush bristles.

---

It can be used both WET (with brush cooling water) and DRY (without brush cooling water) condition.

---

Brush Roll can be evacuated when it does not use.